WE'VE EXPANDED OUR BIG TITS!
(just check out our new website!)
Since the late 90's, Busty America has been serving the Big tits fetishes of 1000's of men (and some women!) everywhere. We've enjoyed finding these girls, and watching your reactions. Especially as these beautiful women's breasts have grown bigger and bigger - both the breast implants and the naturals (just what is in the water anyway?)
Well, times have changed, and in order to keep up with the ever improving technology, it was time to make a major change. Busty America has teamed up with a few other big tits websites and created the all new ExtremeBods.com!
Check Out The Big Tits At ExtremeBods.com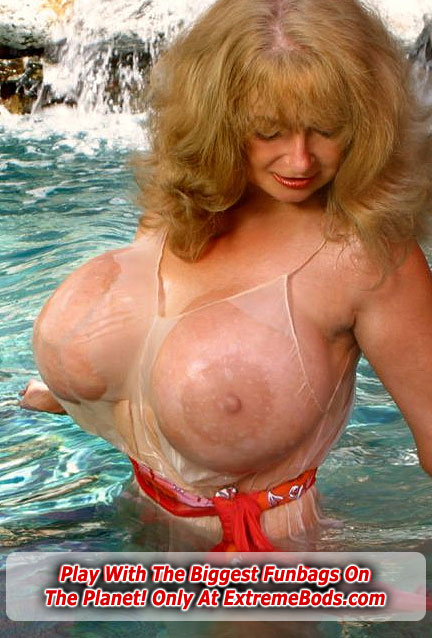 At this new site you will find all of the same content that Busty America has always had, plus expanded high quality video selections, and more huge tit pictures than ever!
We know the type of person you are. You crave those massive fleshy melons topped with long, hard nipples. So enjoy our improvements, stick your face in that top busting cleavage, and suck on her mountainous fleshy globes. She grew them just for you to enjoy. So tit fuck away between these big tits!.
- Busty America
old site